Executive Board and Staff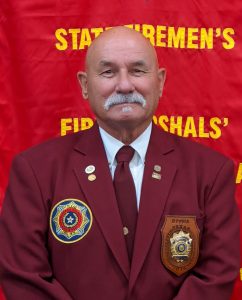 1st Vice President Donny Boggs 
Donny Boggs serves as the 1st Vice President of SFFMA. He is the retired training director and chief of Recruit Fire Training Academies at Texas A&M Engineering Extension Service.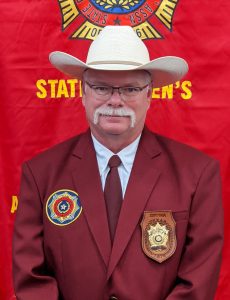 2nd Vice President Curtis Brown
Curtis Brown serves as the 2nd Vice President of SFFMA.  He is a chief for the Dalhart Fire Department.
3rd Vice President Billy Tidwell
Billy Tidwell serves as the 3rd Vice President of SFFMA. He is the chief for Ralls Fire Department.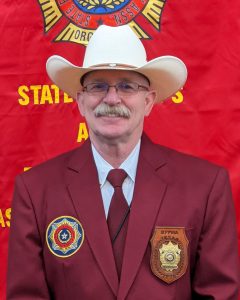 Secretary Brent Allen
Brent Allen serves as the Secretary of SFFMA. He is an assistant chief for the Ballinger Fire Department and secretary of the Hill Country District.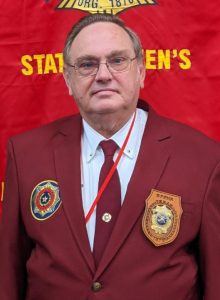 Assistant Secretary Michael Richter
Michael Richter serves as the Assistant Secretary of SFFMA.
He is the Certification Coordinator for Needville Fire Department.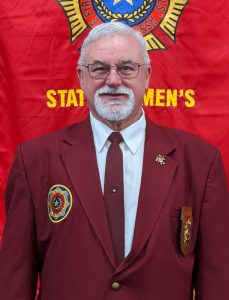 Chaplain Ben Kennedy
Ben Kennedy serves as the chaplain of SFFMA.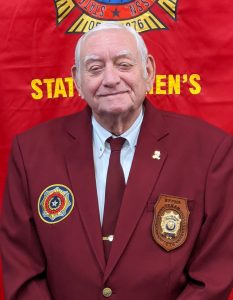 Immediate Past President Richard Van Winkle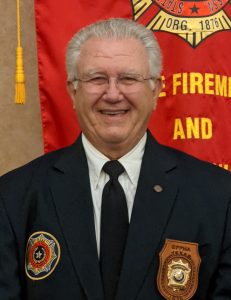 Board Appointed Parliamentarian Rayford Gibson
Rayford Gibson serves as the board appointed Parliamentarian.
He is the fire chief of the Tatum Fire Department, and has been a member at Tatum for 32  years. He is retired but still conducts classes as a part-time instructor with the Texas A&M Engineering Extension Service.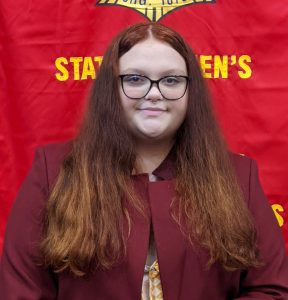 SFFMA Mascot Casey Johnston
Casey Johnston serves as the SFFMA Mascot.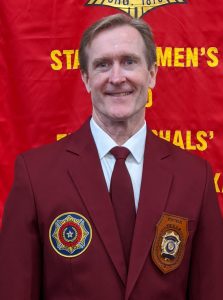 Executive Director Tim Rutland
Tim Rutland serves as the executive director of SFFMA.  His responsibilities include managing the business of the association; working closely with the executive board to advance the interests of SFFMA; researching, negotiating, and implementing membership benefits; forming and maintaining relationships with other fire protection stakeholder groups; providing testimony at various legislative venues; and other duties as assigned or delegated by the association's leadership.  Tim began his fire service with the Corpus Christi Fire Department in 1982, and has been active in the Texas fire service since that time.